The french magazine Open Silicium latest number Sept., Oct., Nov. 2014 has NFC as its main topic.

If you can read French and you are interested in NFC it is a good reading.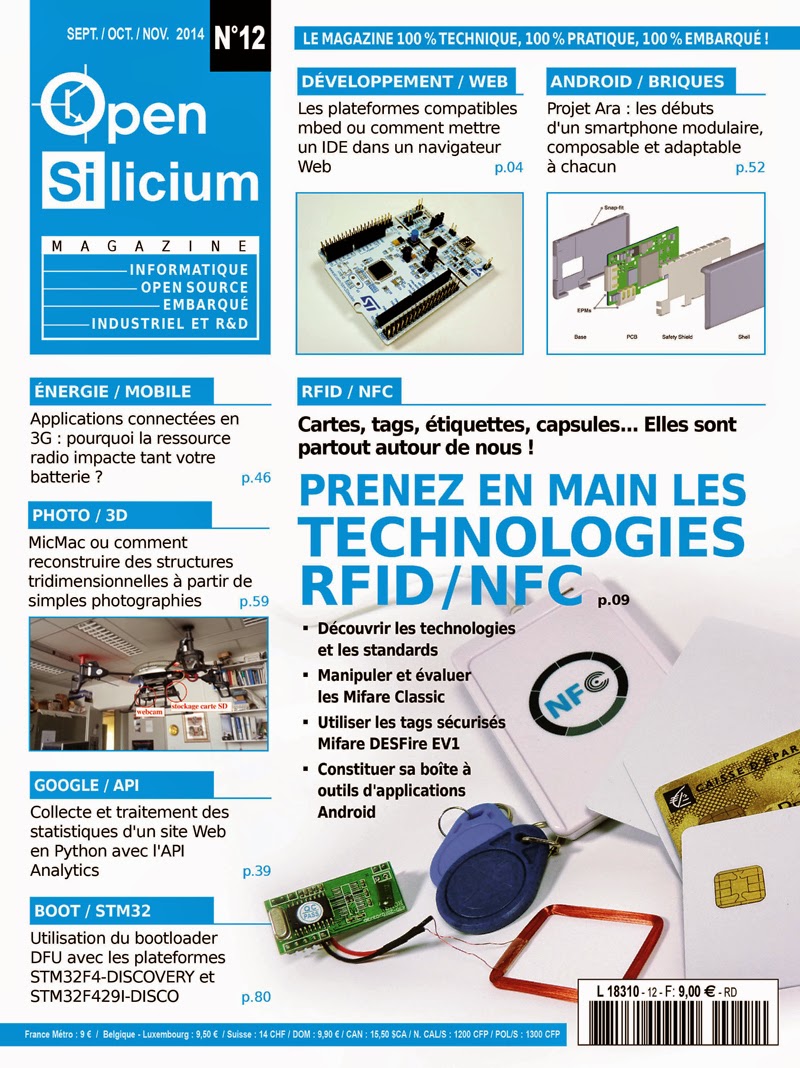 Table of content
Sorry, it is in French.
Au sommaire du magazine :
News
4 La plateforme de développement mbed
En couverture
9 Un système RFID/NFC pour notre GNU/Linux
14 Utilisation et manipulation des tags Mifare Classic
24 Pour explorer, utilisons Python !
26 Mifare DESFire : un niveau de sécurité adapté
34 RFID : Quelques applications intéressantes pour Android
Réseau
39 Visualisation temps réel de trafic avec Python et l'API Google Analytics
Mobilité & téléphonie
46 Applications connectées en 3G : pourquoi la ressource radio impacte tant votre batterie
52 Google Projet Ara : Votre smartphone (Android) sur mesure !
Repères
59 Reconstruction de structures tridimensionnelles par photographies : le logiciel MicMac
Code & développement
80 Le bootloader DFU des STM32