Just a quick article to talk about something funny.
Google Search Console Team sent me an email with the top most Google searches used to arrive on my website https://ccid.apdu.fr/.
For the month of June 2022 the second top search is: "ccid driver windows 10".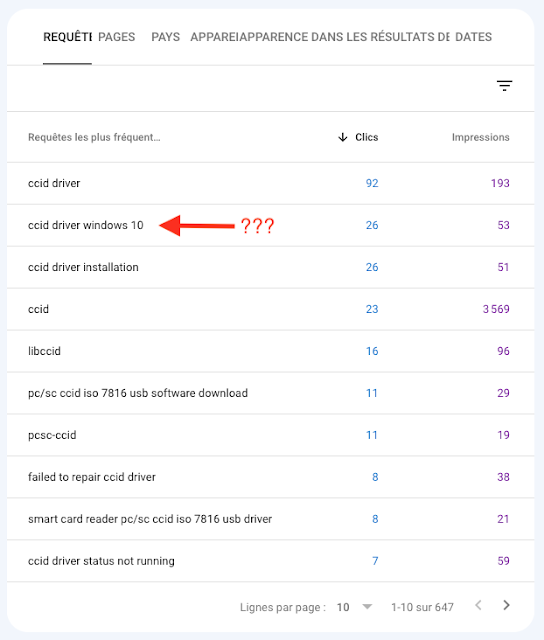 Google "think" someone will find a Windows 10 driver on https://ccid.apdu.fr/?
The Windows CCID is so hard to find or to install or is so buggy that users are searching for an alternative?

On the last 12 months the result is less worrisome. The "ccid driver windows 10" search is only 7th in the list: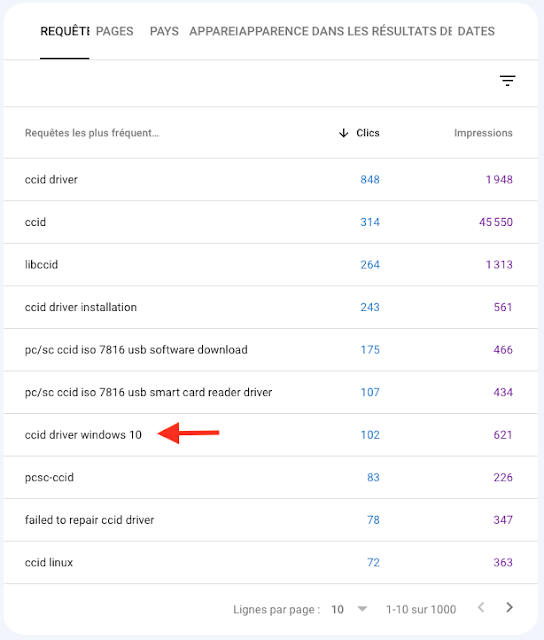 Conclusion
Please propose your own explanation of this result.
Maybe I should add "Windows 10" in the web site description metadata to confuse Google search a bit more? :-)