In January 2016 I started a study of each byte contained in a smart card ATR. See "ATR list study".

My goal was to publish one new article every week. So with 19 bytes that was a job for 5 months. But it took me more than 4 years! I imagine it is because of some lack of time and/or motivation.

My first article was about the ATR list growth. In January 2016 I had 2098 ATRs in the list. Now I have 3316 ATRs in the list and the number is still growing.


Graph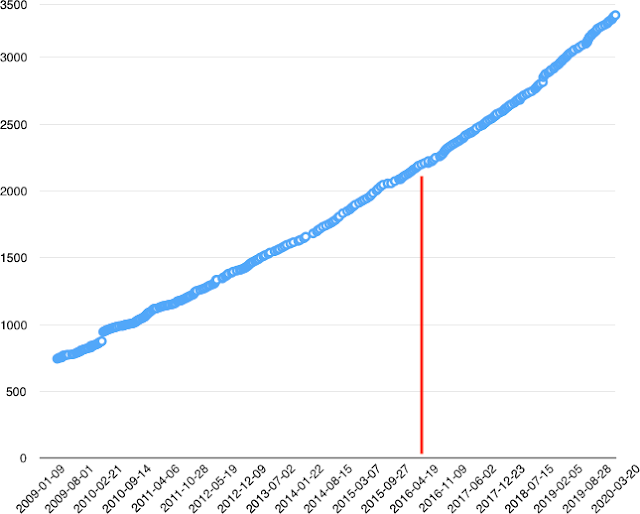 The red line indicates the position in January 2016.
New ATRs only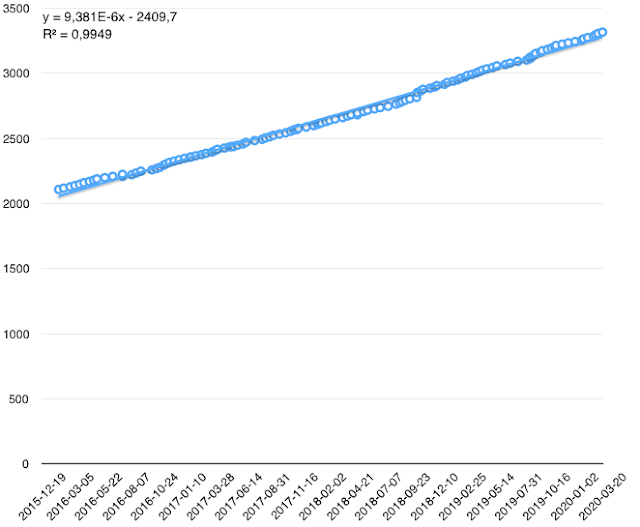 In 2016 the linear regression for the graph was y = 6.308x10
-6
x - 940.4.
For the last 4 years it is y = 9.381x10
-6
x - 2409.7
The growth is now 48% faster than before. Woah!
I guess that is because it is very simple to submit a new ATR using the web interface at
https://smartcard-atr.apdu.fr/
. Before I create this service, in 2010, you had to send me a new ATR by email. Now you just (mostly) click on a button.
No, I will not re-compute all the statistics with the new, more complete, ATR list.
Thank you
to all of you who submit new ATRs.