I started this blog 10 years ago, in April 7th 2010.
Since then I wrote about many aspects of the smart card use in GNU/Linux and macOS.


Statistics
Some statistics about the number of articles per year.
Years 2010 and 2020 represent only half a year of activity.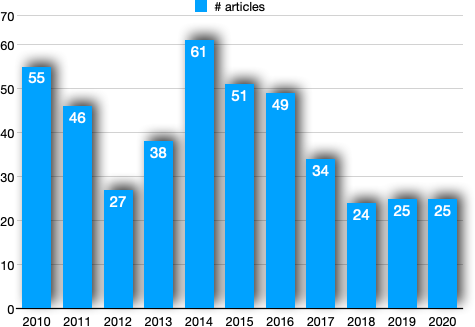 Conclusion
I do plan to be present and continue in the next 10 years.