Apple released the source code of the open source components they use in Sierra (OS X 10.12 released in September 2016). The components are available at OS X 10.12 Source.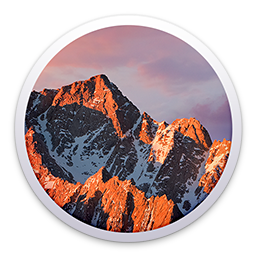 As I did for El Capitan in "
OS X El Capitan and smart card source code
" I will document what I found.
The smart card related components are:
See "
macOS Sierra and smart cards status
" for a general discussion of the changes in El Capitan.
SecurityTokend
The version changed from 55108 in El Capitan to 55111 in Sierra.
The changes are very limited:
the Xcode project uses Security.framework
1 bug fixed "to prevent uninitialized value when following CALL ends with exception" according to the source code comment
diffstat:
 SecurityTokend-55111/SecurityTokend.xcodeproj/project.pbxproj    |    6 ++++++
 SecurityTokend-55111/lib/transition.cpp                          |    1 +
 SecurityTokend-55111/security_tokend_client/transition.cpp       |    1 +
 3 files changed, 8 insertions(+)
SmartcardCCID
The version changed from 55008.40.1 in El Capitan (10.11.4) to 55013 in Sierra.
Changes:
No change:
the same libusb version 1.0.9 is used. This version was released in 2012-04-02. The latest libusb version is 1.0.21 released in 2016-10-01.
the CCID driver provided by Apple has 4 patches. These patches are related to the way Apple builds the driver.
Conclusion
No disruptive changes this time.
The source code of CryptoTokenKit (introduced in Yosemite. See "
OS X Yosemite BETA and smart cards status
") is not provided. That is not surprising since this it is an Apple only component and not a fork of an existing free software.